How (and why) to submit your website to search engines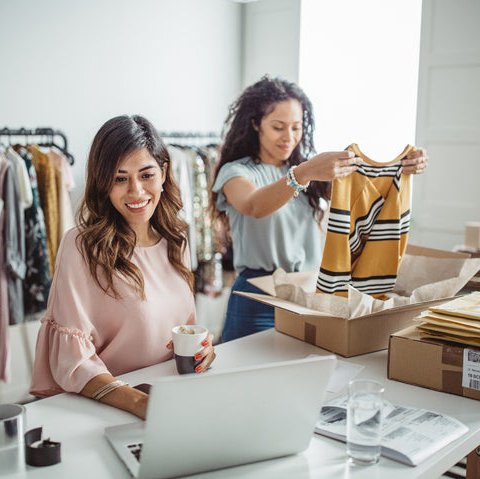 When search engines were young, they needed help finding sites on the internet, and you would submit your website URL. Today, you submit your site for other purposes, which we will see here.
Submitting websites to search engines is a 90s thing to do, but it seems to have gotten stuck in SEO documentation. The major search engines will find your site without submitting your URL to them, in almost all cases.
You can submit sitemaps or URLs for faster indexing, but the main goal is to improve how your site is indexed and fix errors after a crash. However, there are other places and reasons to submit your site that will indirectly help you rank in search engines.
What are the benefits of submitting your website to search engines?
Back then, you submitted your website URL to every search engine. SEO industry stalwart Brett Tabke, who founded the Webmasterworld forums and Pubcon conferences, has built a tool for just that. His tagline for the tool made me laugh: You submit.
Search engines will crawl a site from the URL you submitted and then follow any links they find. If someone is offering to submit your site to search engines for a fee today, that's snake oil. So what do you still get out of submitting a site?
Indicate the right place to start
By submitting your sitemap URL, you are directing search engines to the right place to start crawling your website and also indicating what content on the website you consider most important. This can be important if your homepage does not contain links to essential parts of your site. All obstacles to crawling your site can be overcome with the help of a sitemap.
Faster update when an incident is over
You restructured your site which was stopping due to server overload and causing crawlers to report errors on your site. But you fixed that and your site is now super-fast and ready to be crawled again. Resubmit the URLs that created the errors to regain your search engine visibility. This may be faster than waiting for the next crawl of these URLs.
Submit to directories
Submitting your site to business directories can be great because it might just drive qualified traffic, and it might be a source of backlinks, which will help you rank. Prioritize directories with a human reviewer and avoid those that require a fee to be in a directory that has no real traffic.
How to submit your website to search engines
You can either submit the URL of an entire sitemap or individual URLs to search engines. And then you can submit your site to places that will have an indirect effect on your SEO. This is usually done through a webmaster tools interface that confirms the owner of the site.
1. Google Search Console
You don't really add a site to Google anymore, because it will be found when a link points to it. But Google provides an interface to see how your site is crawled, indexed, and ranked where you can also control URL submission. Prove that you own the site via a code that you insert into the site, then sign in to Google Search Console. You can see crawl errors, searches you appear for, and clicks generated.
You can also submit your sitemap. When you submit an individual URL with the URL Inspection tool, it checks the index status, user agent information, allows an HTML view of the rendered URL, and if it doesn't is not indexed, the index.
2. Bing Webmaster Tools
Bing Search Console is called Webmaster Tools. The interface offers the same functionality as the Google Search Console and also allows you to submit URLs for inclusion in the Bing index.
Because Microsoft has various filler relationships with other search engines, indexing by Bing can generate search results in multiple places. To benefit from Bing Webmaster Tools, you must prove that you are the owner of the site.
3. Google My Business
Put your business on the map. Create a Google My Business account to show your business location and appear on Google maps. A Google My Business listing can also appear in regular search results and makes sense for any business where a physical location is important.
4. Yandex Webmaster Tools
Yandex is a major search engine in Russian-speaking and Turkish-speaking countries. It's not an English search engine and you shouldn't spend time on it if those markets aren't relevant. That doesn't mean you can't set up a Webmaster Tools account and get your site indexed. Who knows, Yandex might go global one day. Yandex even made its English interface for you.
5. Baidu URL Submission
Before going any further, check if you have Chinese content and if you would have a reason to rank in Baidu. If not, no need to continue. If your site is in Chinese and you are not indexed in Baidu, create an account here.
6. Yapping
You have submitted your site to Google My Business to appear on Google Maps. A Yelp listing will increase your chances of ranking in Google Maps because it validates the authenticity of your business address. This is essential for local SEO.
What to do if your website is not indexed
My site is not indexed in search engines. Where is it? Let's walk through a few steps to check what's going on:
Is it really not indexed? First, you need to check. Let's check on Google by searching for "site: www.yourwebsiteurl.com". If there is no trace of your site, proceed to the next step.
Did you allow it to be explored? Check your "robots.txt" file to see if there is a ban directive telling search engines not to index your site. Unfortunately, this happens too often. Simply enter the following URL in a browser: www.yoursiter.com/robots.txt. If there is a "disallow" statement in the file, then you need to dive a little deeper to see if it disallows all crawling or just parts of the site that shouldn't be indexed.
Your site isn't indexed and you haven't banned crawling, but search engines haven't found it? This is rarely the case, but it is possible and means that the search engines have not found a backlink pointing to it. Either way, you'll need those backlinks to rank, so do some PR and focus on your online visibility. Tell the world about your site. Submit the site to the web directories of your activity, and why not suggest that it be covered by the local press or blogs? Hey, did you link to your new site from your social media profiles? That might do the trick for the initial discovery.
And now that you're about to get indexed, set up your webmaster tools and search console accounts to monitor how the site is crawled and indexed. This will help you understand where you stand and what you can do to improve your visibility and website traffic.
Submission is often an answer to the wrong question
Search engines are incredible services capable of identifying, crawling, indexing and ranking the best information on the internet – which is why using an SEO tool to optimize your content is so important. You appear in search engines when you are visible on the Internet in general, and not the other way around. If you post quality content and other sites link to your site, you will be visible in search engines for queries related to your content.
Submitting your URL is rarely the answer to this question, but it can be useful in some situations if your site has had some crashes or is not crawled well.